Already an assistant coach in college, Yuki moves up in the Federation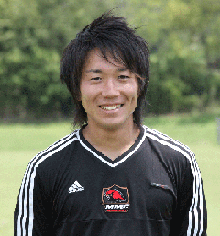 I am originally from Japan and grew up in Columbus, Ga. I am currently an assistant coach at Martin Methodist College in Pulaski, TN.
I started my formal coaching education when I was18 and received the USSF A license at 23.
I played at Darton College in Albany, GA from 2006 to 2008 and made First Team All-Conference in 2007-2008. Transferred to Auburn University at Montgomery from 2008-2009 receiving First Team All-Conference honors from the Southern States Athletic Conference both years.
I played two seasons with the Des Moines Menace, 2009-2010 and Rocket City United in Huntsville, AL in 2011.
I would like to thank Jay Entlich from Columbus State University women's soccer coach. He inspired me to coaching and I learned so much from him. He was the one wrote the recommendation letter for me to receive the CNSF scholarship. I will attach his recommendation again to this e-mail.
"I have known Yuki for 8 years. He was a player growing up here in Columbus, GA and playing for our local club. He worked my soccer camps as HS player and College player during the summers when he was home. He has always wanted to coach ever since I met him. He would often come up to my college soccer practices just to learn… Yuki has always wanted to coach and therefore has been asking about licensing programs over the past few years since his career as a player stopped. He currently coaches in college and does some club work but always is looking for more. He has a lot to offer as he was a terrific player himself but also has a people person and player first approach when it comes to coaching… Being an exchange student from Japan, Yuki is in a unique situation where he can reach out to lots of folks and relate. I think he can offer so much more than the regular coach."
Thank you,
Jay Entlich
Head Women's Soccer Coach
Columbus State University